Welcome to Kindergarten at Shepardson!
At Shepardson you'll find everything your child needs to learn and thrive! We offer three full-day classrooms with the option for a half day. In addition to highly qualified teachers, we have support staff in each classroom every day. Children in the full-day program participate in our Specials rotation. Every day is a learning adventure in Kindergarten at Shepardson!
Learn more about our Kindergarten options below. 
Full Day Kindergarten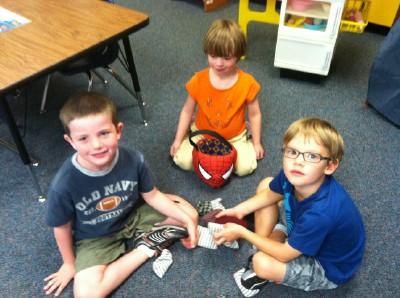 8:55 am – 3:33 pm
Hot lunch available
3.5 hours of specials/week
Daily interdisciplinary centers (1 hour)
Additional staffing to support literacy time (1 hour)
Kindergarten Standards drive curriculum
Time to extend learning goals after lunch.
Rest time available if needed
Bus transportation before and after school based upon neighborhood
AlphaBEST is available before and after school.
Morning and afternoon recess
Half Day Kindergarten
8:55 am – 12:50 am
No lunch at school
Daily interdisciplinary centers
Kindergarten Standards drive curriculum
Bus transportation before school only, based upon neighborhood
Parents may have child on Full Day Half Day Wait List
Morning recess